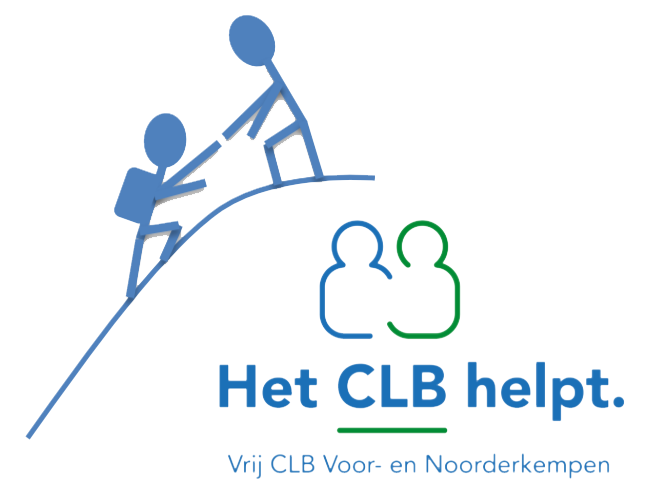 Wie zijn zij?
CLB is de afkorting voor Centrum voor LeerlingenBegeleiding.
Onze school werkt samen met het Vrij CLB Voor- en Noorderkempen, De zwaan te Brasschaat.
Zij zijn te bereiken op het centrale telefoonnummer 03 651 88 85.
Een infobrochure over het CLB vindt u via bijgevoegde link.
Er werken psychologen, pedagogen, dokters, verplegers en sociaal werkers.
Opvolging leerlingen
Het CLB volgt op vraag van ouders, school of andere hulpverleners de ontwikkeling van je kind op.
Heb je de indruk dat je kind niet kan volgen in de klas? Of voelt het zich emotioneel niet goed op school? Het CLB begeleidt leerlingen en ouders.
Het welzijn van de leerling staat steeds centraal. Zij werken multidisciplinair, onafhankelijk en gratis.
Al hun medewerkers zijn gebonden door het beroepsgeheim.
Medisch team
U kan bij hen terecht als u vragen hebt of advies wenst rond gezondheid.
Zij volgen de groei en ontwikkeling op via medische contactmomenten.
Zij bieden vaccinaties aan.
Zij ondersteunen met beschermingsmaatregelen bij bepaalde besmettelijke aandoeningen op school.
De folder van het CLB vindt u hier.